Signs, Trade Show Displays,
Props, Models, Sculptures
& More!
Whether you need a simple sign, a stunning display or a number of branded trade show materials, we have the experience to design it, manage it, build it and deliver it right to your location. We all know, lightweight signs, displays, props, etc. are less costly to ship. If your pieces are very heavy and too hard to handle, the shipping costs can be enormous and the set-up or installation could become complicated. Our pieces are strong and light weight to save you time and more importantly money. We've created many incredible pieces for many industries with a wide range of materials and budgets. Call GCG to talk about your next project. We'll be glad to offer our expertise and make your next project a success. What can GCG create for you?
Black | Line Consulting
  | 

Moonshot Lobby Display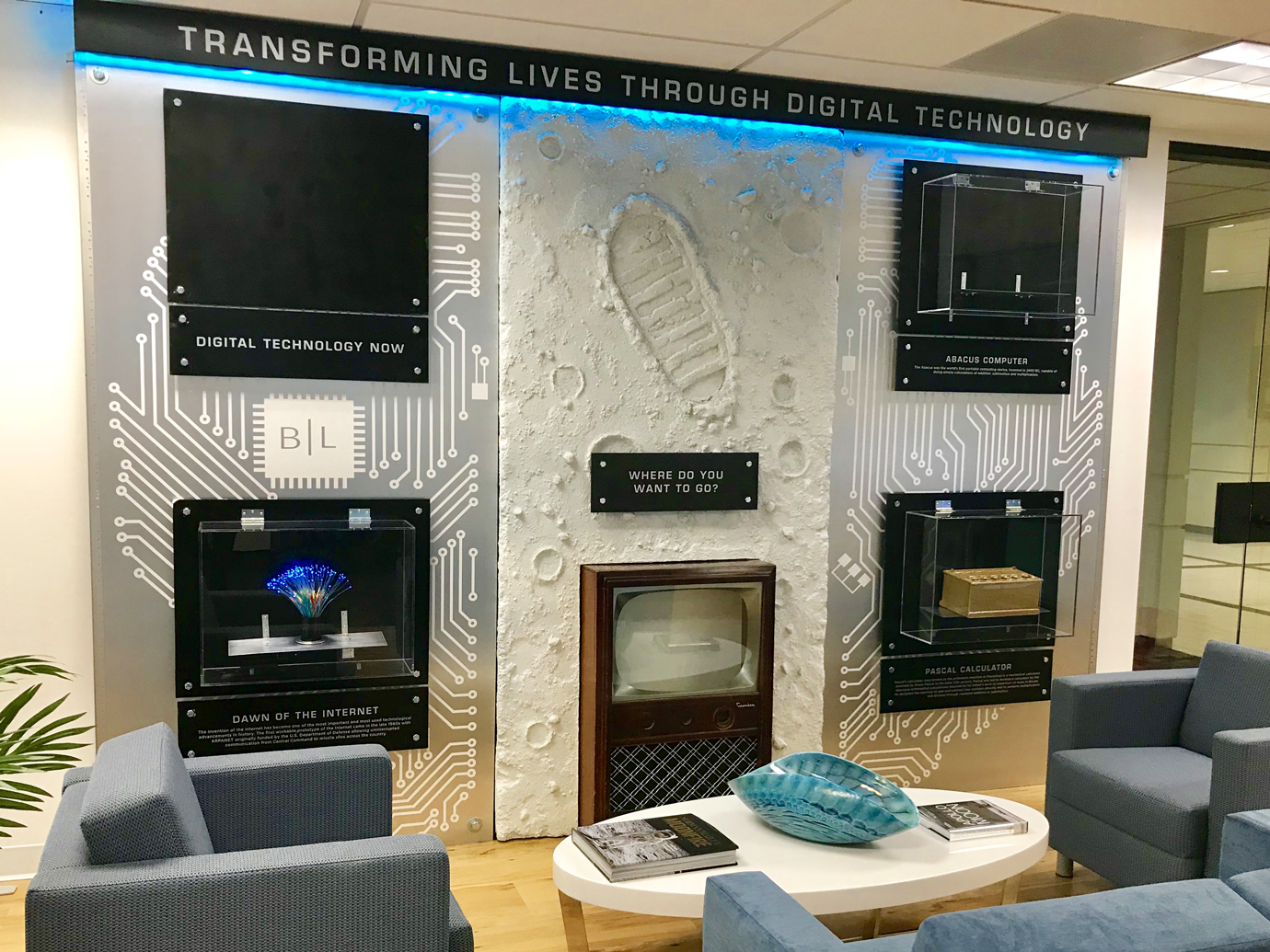 Miner Elastomer Products Company
 | 

Tradeshow Display Strut Suspension Model